Enhance the modern aesthetic of your living room with our Modern Smoke Gray Glass Pendant Lights. These exquisite pendant lights feature a sleek and contemporary design that effortlessly elevates the style of your space. The smoke gray glass shades add a touch of sophistication and create a captivating visual appeal. Whether used individually or in a cluster, these pendant lights become a focal point, adding a modern and elegant touch to your living room decor. The pendant lights provide a warm and inviting illumination, creating a cozy and welcoming ambiance for relaxation or entertaining. Upgrade your living room with our Modern Smoke Gray Glass Pendant Lights and experience the perfect fusion of modern design and functional lighting.
Features:
Sleek and contemporary design: The pendant lights boast a sleek and contemporary design that complements modern interior styles, adding a touch of elegance to your living room.
Smoke gray glass shades: The use of smoke gray glass shades enhances the visual appeal of the pendant lights, creating a sophisticated and captivating effect.
Versatile placement options: The pendant lights are suitable for various living room spaces, such as above a dining table, or coffee table, or as accent lighting in an open-concept living area.
Warm and inviting illumination: The pendant lights emit a warm and inviting glow, creating a cozy ambiance that is perfect for relaxation or entertaining.
Cluster or individual installation: The pendant lights can be installed individually for a minimalist look or clustered together for a dramatic and stylish effect.
High-quality construction: Crafted with attention to detail and using premium materials, the pendant lights ensure durability and long-lasting performance.
Adjustable height: Some models may offer adjustable height options, allowing you to customize the pendant lights' positioning to fit your living room's ceiling height and desired aesthetic.
Easy installation: The pendant lights come with clear installation instructions and all the necessary hardware, making it convenient and hassle-free to install in your living room.
Detail:
| | |
| --- | --- |
| Lamp Power(W) | 60 |
| Voltage: | AC 85-265V |
| Light Source: | LED |
| Item Type: | Pendant Lights |
| Number of Lights | 3 Bulbs |
| Control Mode | Switch Control |
| Color | Black, Brown |
| Color Temperature | 3000K |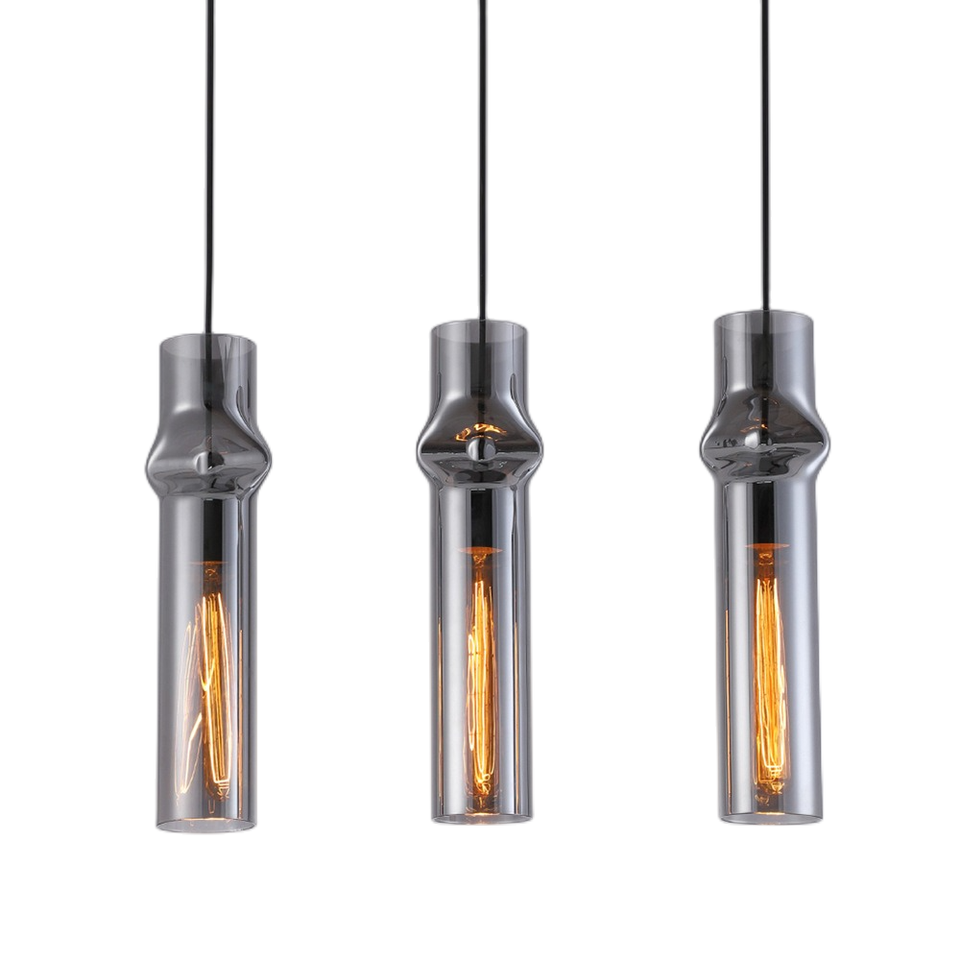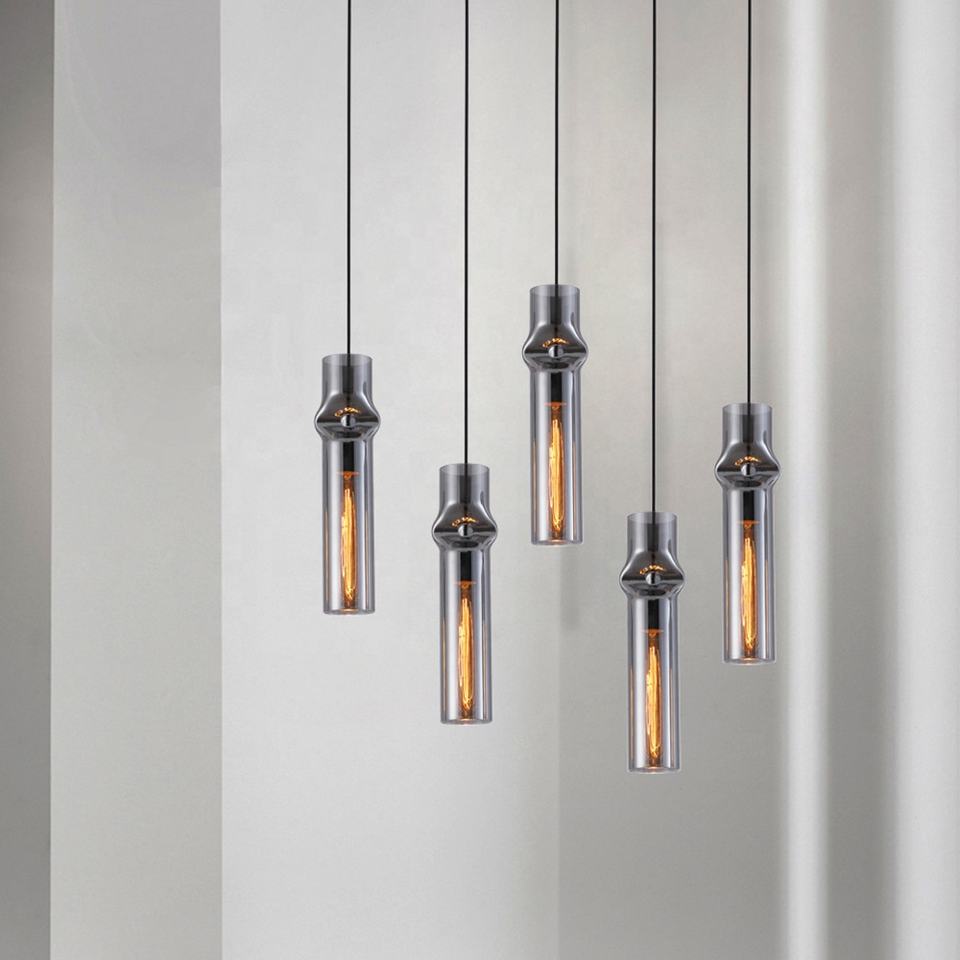 FAMILY OWNED STORE
WE LOOK FORWARD TO EARNING YOUR BUSINESS
Selecting lighting over the internet can be stressful and a mistake can be costly. The team at NYRA is available to help you in any way we can; answering product questions, sending product photos & providing trade discounts. Please do not hesitate to contact us.
"Beautiful lights + super friendly staff"
★ ★ ★ ★ ★
I saw the lights and fell in love. They really helped me super fast and friendly when I had questions or wanted to change something. They responded both by WhatsApp and by e-mail very fast. I would definitely recommend it!!
Veronique Vermeiren, London
Date of experience: 12 June 2023
"Shoutout to Josh at customer service for all the help!"
★★ ★ ★ ★
Great customer service, website easy to use, and chandelier looks beautiful! Wife is very happy
Farhid, New York
Date of experience: 09 November 2023
"My new favourite store!"
★ ★ ★ ★ ★
My order was timely, correct and easy to do! I love my new light!
Alicia Ali
Date of experience: 20 September 2023
"I'm thrilled with my chandelier..."
★ ★ ★ ★ ★
I'm thrilled with my rectangle chandelier purchase. The product is not only elegant but also top-notch in quality. Delivery was fast and secure, ensuring it arrived in perfect condition. I highly recommend it for a touch of modern sophistication in your home.
Michael, Texas
Date of experience: 05 November 2023
"Love to Buy from this shop!"
★ ★ ★ ★ ★
I had a brilliant experience with this company Excellent communication from start to finish. I had a great call with Josh who went through all my design requirements with me. The lights arrived on time and look great in person!
Mina, France
Date of experience: 01 November 2023